Our Products
Grab-n-Go Green: Your Eco Friendly Natural Packaging Solution – providing quality customer relationship management and continuous product and systems improvements through progressive innovation.
In addition to the packaging, we also offer a turn key approach of sealing equipment for the Extended Life (heat sealable) trays.
Grab-n-Go Green Eco Friendly Natural Packaging includes: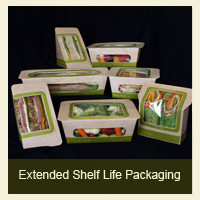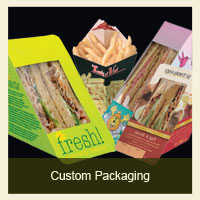 Our Products
Lightweight, versatile, stackable
Convenient tuck top closure, no equipment needed
Heat sealable trays provide extended shelf life and tamper evident packaging
Natural packaging
100% biodegradable, compostable, disposable, recyclable, sustainable and eco friendly
Sustainable Solutions
When you buy a paperboard package that began its journey as a tree from a certified managed forest, once you've recycled that box you can be sure you have taken a small but definite step toward making the world a better place for the generations to follow. Not only is a tree a renewable resource, but the more we plant, the more carbon dioxide is removed from the atmosphere. And we plant at least three times more trees than we harvest.